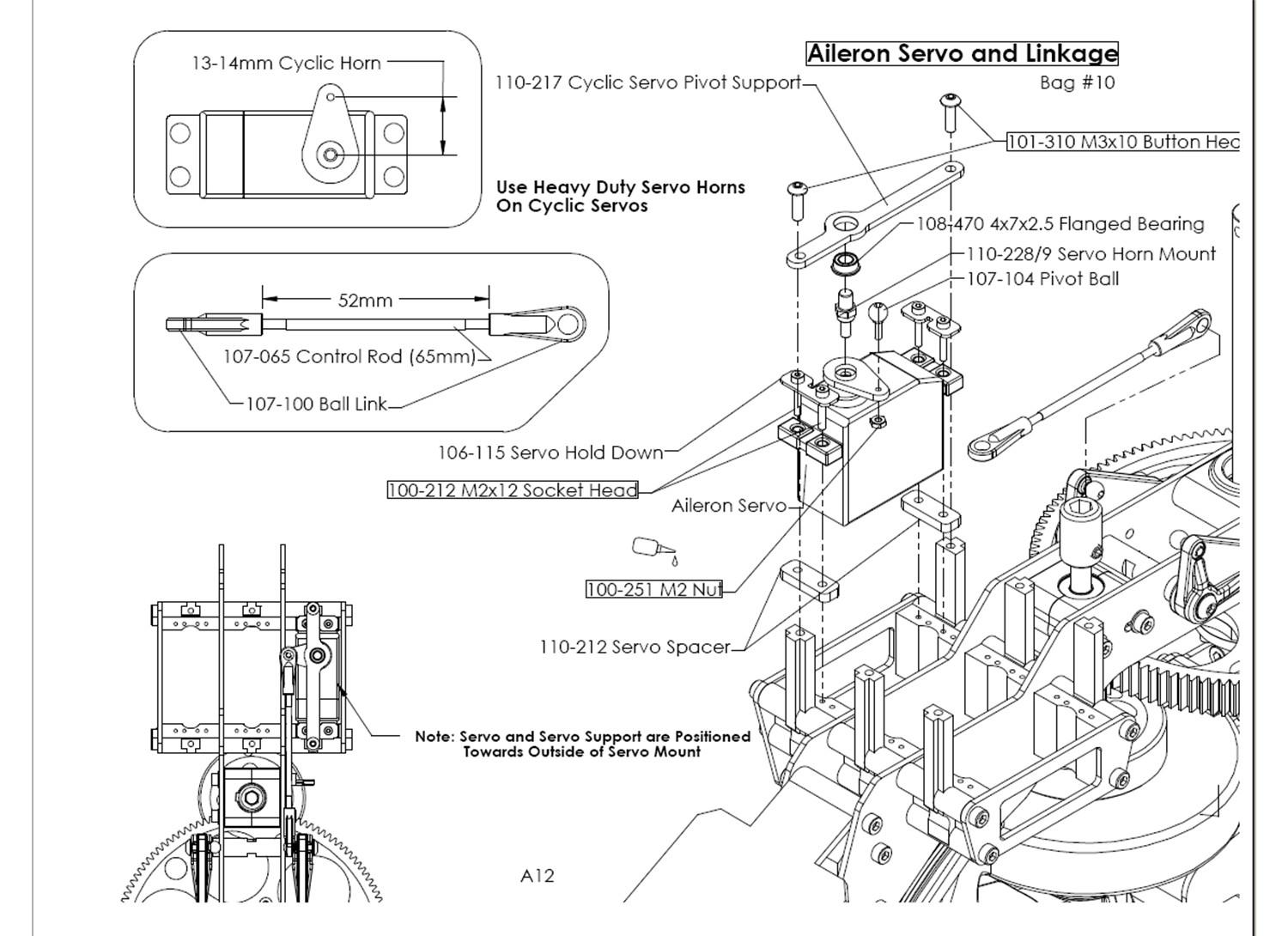 ---
Be sure to center the horn as much as possible by checking the servo travel.
Install the servos by pushing the wires down through the channel in the servo mounts.
Double check the orientation of the servos.
Use a dremel tool with a tapered stone to recess one side of the 110-217 cyclic pivot support to allow easier assembly of the 108-470 flanged bearings.